Monthly Archives:
April 2013

Download as PDF
Two runs in two days for three UTMB points. First on saturday there is the "Défi des Seigneurs" with 74 km, starting a 7 o'clock in the morning.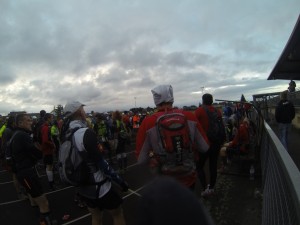 On the next day at 10 o'clock you can start for another 25 km called "MAC6"
And if you have registered for both races, then you'r doing the "Challenge des Seigneurs" and will get 3 points for the UTMB.
http://www.lesvosgirunners.com
Since my french is not that good, i had some difficulties getting that right. But anyway. It had been a nice race. Adrian Brennwald had taken the first race and also was the first one at the finish.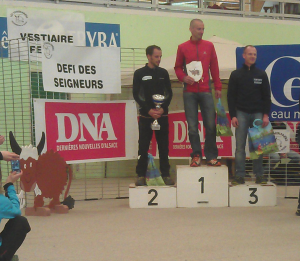 I like the nice atmosphere and the friendly staff. Everything took place at the sports stadium in Niederbronn and as for the first day, there had been about 200 runners, for the MAC6 there have been about 600 runners altogether. It was kind of a family event on Sunday. There have been also other distances with about 50 and 10 km. so everyone could find the best distance for his skills or which distance seems most preferably.
After registration you have been given three presents. Two mustard's and a really nice local beer.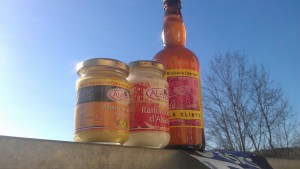 The has been really delicious local food and pasta.
Niederbronn and the surrounding mountains are part of the Vosges mountains. They go up to 1400mD, but the race was ranging between 200 and 550 (Grand Wintersberg). On the Sunday at the Grand Wintersberg, they have been playing the alpenhorn, what reminded me a bit of Switzerland. 🙂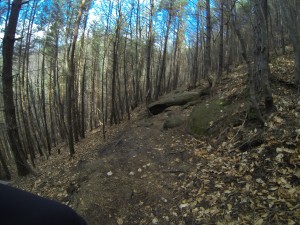 Here is my grading. Any comments appreciated.
grading overall: 7 pts
difficulty: 3 pts
markings: 10 pts
organization: 8 pts
food: 8 pts
costs: 7 pts
fun: 7 pts