Download as PDF
I'm a first time user or runner so to say. And i must admit this is a shoe that last long and get you over heavy terrain. It is much more build for longer distances than the helios or the crosslite. Though the crosslite is already good protection for rocky terrain, the raptor saves you even more. For long endurance trails it is just the right choice.
It has a very breathable upper air-mesh and that's very good for the shoe to be able to dry again, when it is wet. And that is not always the case for all trail shoes, but it should.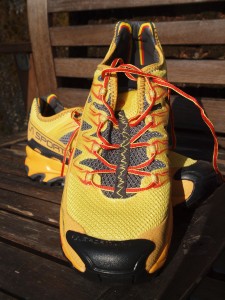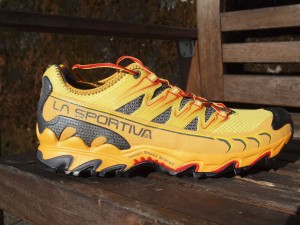 The sole has a very good profile that give good and solid ground support.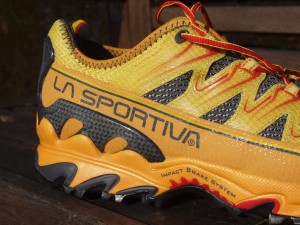 The sole construction is hi-tech. Take a look at the la sportiva homepage for this to get a picture. They give very good traction and give very good grip on the trail.
The heel is enhanced also and gives good protection against scrub injuries or stone. Also the ankle is suited well into, with enough height to not get any little stone into.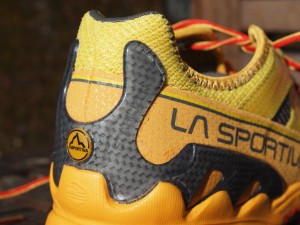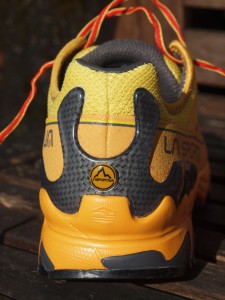 Protection for the heel, but also still flexible and soft and smooth and with durable material.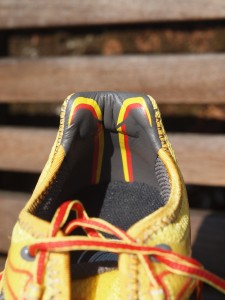 Conclusion: For longer trails, where you might need more support for you foot, this shoe would be the right choice. It has a very good firm sole and many features, that support your foot. I recommend this shoe over rocky and long trails, when your foot does need more support than on other occasion.
The shoes are slightly heavier (350gr) but that is the compromise to a more stable footbed and protection.
Tech specifications from the webpage:
Tech Info
---
WEIGHT: 12.28 oz/ 348 g
LAST: Tempo 2
FIT: Medium/Wide
UPPER: AirMesh/ Synthetic Leather/ TPU Lacing Harness/ TPU Transkinetic Heel Stabilizer
LINING: Mesh (back half and tongue only)
MIDSOLE: MeMlex/ Nylon Molded Flex Transfer shank
DROP(mm):  12mm
SOLE: FriXion®XF/ Impact Brake System™ X-Axis™
SIZES: 36 – 47.5 (half sizes)
COLORS: Red/Grey or Black/Yellow
ITEM NUMBER: 499
PRICE: $120 USD