Download as PDF
Being back from the Jura Mountains and the Vale de Travers had to say, i would like to go there again next year. Although it had not been a technical trail, the scenery is very nice and it is a  wonderful places to run. You will go up to 1600m highest and there had been still some fields of snow. But the weather was very nice and temperatures between 20 and 25 degrees. There had been about 120 runners for the trail with 75km and about 3000m in height.
Paths have been a mixture of normal streets, trails and paths.
Here i have made some pictures during the race.
The start of the race is at the sport centrum at couvet. Many enthusiastic specators and supporters have been around.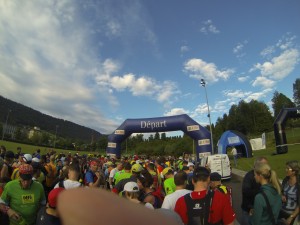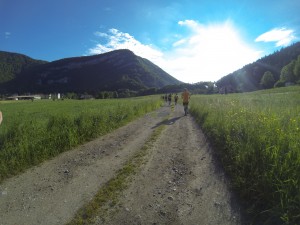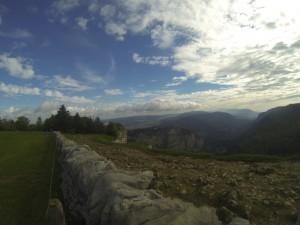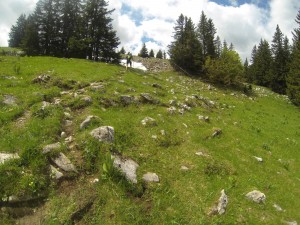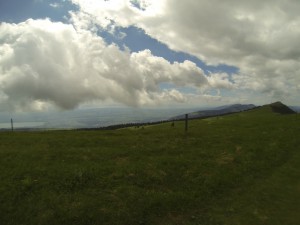 Trail de l'Absinthe 2013

Track Length: 75.6km 
Altitude Range: 846m (Min Height: 739m ~ Max Height: 1585m)
Total Climb: 2640m | Total Descent: 2637m 
Address: 2112 Môtiers NE, Val-de-Travers, District du Val-de-Travers, Canton de Neuchâtel
Latitude: 46.9283718
Longitude: 6.63863436
		
Powered by GPSies.com · Developed by Bikes.org.uk
Here is my grading. Any comments appreciated.
grading overall: 9 pts
difficulty: 4 pts
markings: 9 pts
organisation: 9 pts
food: 8 pts
costs: 7 pts
fun: 8 pts