Download as PDF
Nice trail and nice surroundings to say it in short. But a difficult trail also. Sometime it was not possible to make more than 2-3 km per hour. The trail was sometime very difficult. It had been a white-blue-white path in between, where balancing over a big field of rocks was the only way of getting through.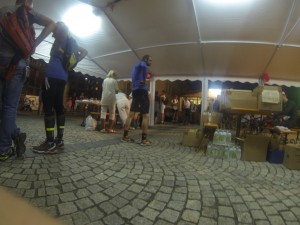 But first here some info's from the beginning. The start of the race was at 22 o'clock in the night and after some km next to a road it got quickly into to Alps. Since the race got altogether 10000 m in height and they have to happen somewhere during the race. Since 10000 m is quite a lot.
The first km had been very fast. About 30-40 km the track was easy and it was mostly possible to run quick. In the morning i had a great view above some mountain lakes.
Food stations had been not that many. Since the trails became more and mor difficult, it could happen, that for 3-4 hours you had been on your own. And it should become very hot during the daytime. So even in the mountains it had been above 20 degrees. And that should mean you had to drink a lot.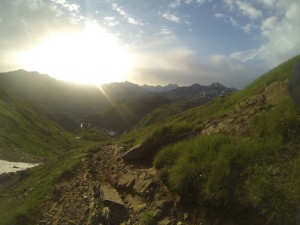 But there had been many very beautiful paths and views in between. The scenery was constantly changing and it did not get any boring during the race.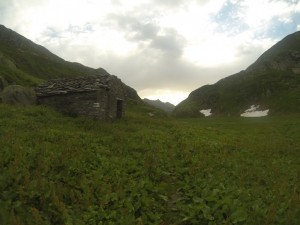 I think you could really see some of the nicest parts of ticino.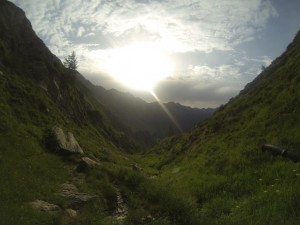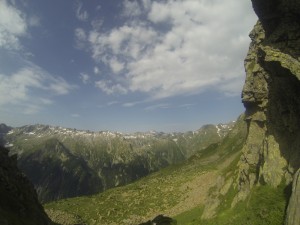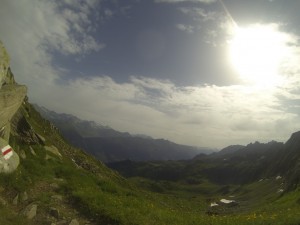 Here is a kind of a trail with many rocks. This was one of the more difficult ones. So it was not possible to run this and other parts to quick. As i said before, maybe only sometime with 2-3 km only per hour.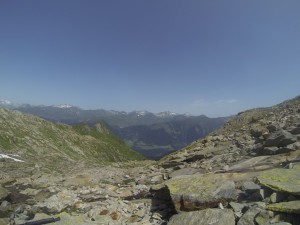 Over 2000m there had been many snow fiels. I used them to cool myself down. Put a hand full of snow under my cap and into my shirt. That was quite refreshing.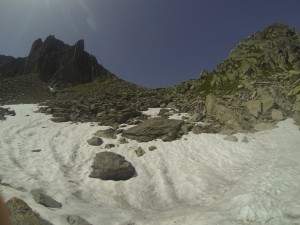 Or i used the water from one of many lakes around to refresh myself.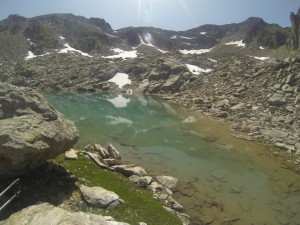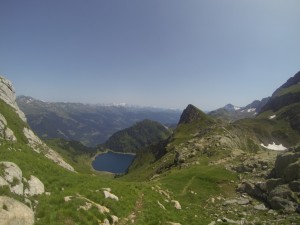 The food was diverse. Only some stations had Iso drinks and most of them marzipan or some kind of chocolate cake. I was looking for any kind of sports food or geels but hardly found it. But for the price of 110 Euro you have to find a race first that goes that long and had that variety of food. There had been cheese, meat, chocolate and many other things.
Due to an injury, i was not able to finish the race. I stopped at km 100 km and 7000 mD+ and after resting for about 3 hours, i got a lift by car from the organisation back to the start.
Altogether i really like the race and the organization a lot.
Here is my grading. Any comments appreciated.
grading overall: 7 pts
route: 7 pts
difficulty: 8 pts
markings: 9 pts
organization: 8 pts
food: 6 pts
costs: 9 pts
fun: 8 pts