Download as PDF
As there are many vendors around for trail running shoes in the meantime. La Sportive is one among these, that are having a long history already in designing and producing shoes. La Sportiva has a new mountain running homepage. There you could find many new infos on their new shoes and appearals.This is the La Sportiva Homepage for Trail Running: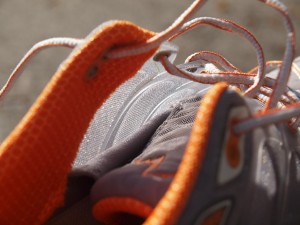 http://mountainrunning.lasportiva.com/
Go to http://www.lasportiva.com/index.php?id=1611&L=2#.UX0lbEmOVP0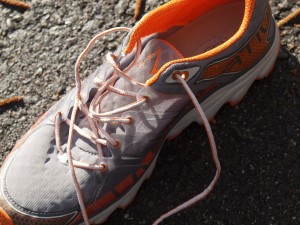 for the trail running section and more infos on available shoes.
These are the new Helios for men. These shoes are also available for woman. And there are many other different colors available.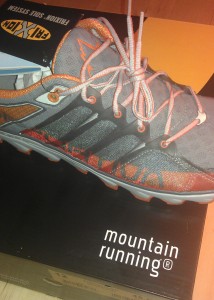 But i think i have a new favorite shoe for my short distance trails.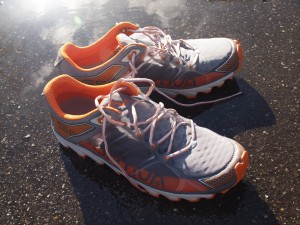 Also they are perfect for just daily running over rough terrain normaly around 20 km but also will support you until maybe 30-50 km very good. La Sportiva set this shoe on their homepage for short distances.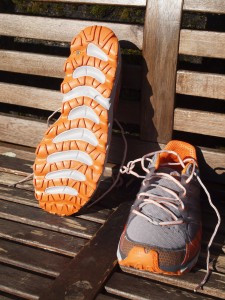 I use normally size 45 in saucony for example and these are just half size bigger (45 1/2) and they fit just fine.
As mentioned the Helios you can get in many different color combinations. I got mine in Grey / Orange. They look just very good. Feeling very light, but also look of high quality.
Check out the La Sportiva Homepage for the Techsheet. Here are the details from there:
---
Upper: Soft EVA laminated to a breathable mesh with abrasion resistant "Poly-Cap" at the toe and heel. The external high frequency frame is applied to a nylon net.
Lining: Air-Mesh only at the back
Midsole: shock absorbing, injected EVA with MorphoDynamic technology and 2mm anti-shock insert.
Sole: MD Extra Light FriXion AT with VA lugs
Ramp-angle: 4mm, similar to 5 mm heel drop
Weight: 460g (pair size 42)
Size: 36 – 47,5 (including half sizes
---
As you can see, the have a very little drop. That is the difference between heel height and toe height. This allows for a more natural foot position, than normal running shoes. It's more orientated into the barefoot direction. Normally in running shoes you would have a drop of above 8mm. With only 231 gr. it's quite light.
As you are maybe using barefoot shoes. Or want to move from your normal shoe to a more natural way of running, then helios is a good step into it. With a minimalistic running shoe like merrells trail glove or minumus new balance, your you are missing probably some cushioning for longer races. With the helios you get a well cushioned and but also highly breathable trail running shoe. For breathabilty you have the thin mesh in the upper.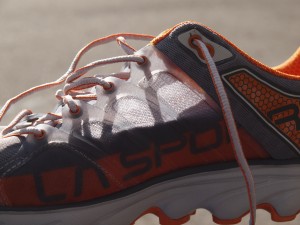 Facts in short
Look: colors are:  grey-orange, grey-blue, grey-red (all men), green-pink, green, light-blue (all woman)
Feel: comfortable, durable (probably, still testing), light, easy, sensitive
Grip: gives good grip on all grounds
Durability: I will update this section, as soon they have more miles on the speedo.
Pros: light, sensitive, great for short distances, nice feeling, good grip, water drains well, dries fast, for warm weather ideal, foot can breath well (maximum ventilation)
Cons: depending on your foot, maybe not good for longer distances on rough terrain, cause your foot will need more support from your sole. Maybe not good for muddy ground
Comfort: gives a very light and comfort feeling inside while running
Testing environment: Road, single trail, going through rivers
Consulsion: I have been using the new Helios model now for over two weeks at distances around 20-50 km and they are great. The are very light and i can feel the ground i ran on. The sole is not that tick and they are sensitive. I can hardly feel the weight of that shoe and they give good grip on any ground. A great shoe, also for longer distances, but keep in mind that you might need some stabilty support from more stable shoes like the Crosslite or Ultra Raptor, when going for longer races and your foot is not uses to go these distances, without. But anyway, i can really recommend the new Helios.